AC Floby are a proud gold sponsor for the World of Possibilities, which annually organizes an exhibition that focusing on the technology industry for the younger audience.
Josefine Lund, Project leader at World of Possibilities (Möjligheternas Värld) says that -The idea of the World of Possibilities is that Skaraborg students now can broaden their horizons regarding secondary education and their professional future;  they may test the professions they had no idea even existed. This year, the eighth graders test everything from welding, programming and design to CNC machining and 3D printing. They also get to see a glimpse into the future of industry and technology with robots, artificial intelligence and virtual reality.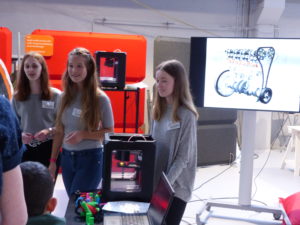 Three students from Skaraborg Teknikcollege talks about 3D printing for a group of eighth graders.
-Hopefully, students will find exactly what they are passionate about in thh technology- and industry field. Möjligheternas Värld is a way of strengthening skills in the technology and industry sector in both Skaraborg and throughout Sweden This common goal is shared by local schools, companies and counties that together create the opportunity for the Möjligheternas Värld.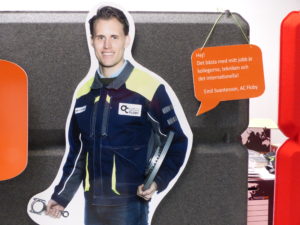 Reference: Möjligheternas Värld, Press release, april 5, 2018.
By: Emil Svantesson, Marketing Coordinator, AC Floby.
Contact: Emil.svantesson@acfloby.se